The 2021 Northwest Regional Internet Crimes Against Children (ICAC) Conference has returned this year. The conference is a multi-state, multi-disciplinary Internet Crimes Against Children event which provides training to prosecutors, digital forensic examiners, sheriffs, police investigators and ICAC Task Force members.
Dates: October 6-8, 2021
Location: Redmond, WA
This law enforcement conference is sponsored by the Seattle Police Department and Northwest ICAC Task Force in partnership with Microsoft features pre-conference training, as well as lecture and lab training at the Microsoft corporate campus. Conference topics will range from investigating child sexual exploitation and human trafficking topics to tools, tips, and best practices for solving crimes against children.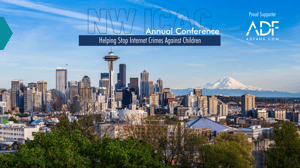 Trainers and presenters will include detectives from various computer crime and high tech units, as well as federal, state, and local law enforcement agents and digital forensic software companies. Overall, ICAC Task Force members, police, sheriffs, constables, investigators and other law enforcement professionals (local/state CTOs/CIOs, crime analysts, IT managers, patrol officers, etc.) at the conference are exploring the ways law enforcement agencies can learn best practices from one another and utilize new technologies to combat the ever-increasing and ever sophisticated cyber crimes with a focus on child exploitation material.
The top speakers of the conference include Seattle Police Department's Chief of Police and the Commander of the Washington ICAC Task Force. Other speakers include Detectives from both Seattle PD and Kirkland PD, Cold Case Foundation, National Center for Missing and Exploited Children (NCMEC), and National White Collar Crime Center (NW3C).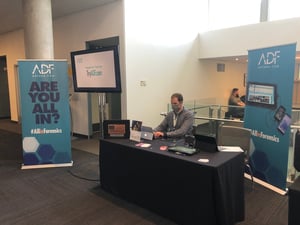 ADF is the maker of leading forensic tools for iOS, Android, computers, external drives, drive images, and other media storage (USB flash drives, memory cards, etc.). ADF software has a proven track record of reducing forensic backlogs, streamlining digital investigations and providing rapid access to digital evidence and intelligence. Qualified professionals can request a free trial at www.TryADF.com.