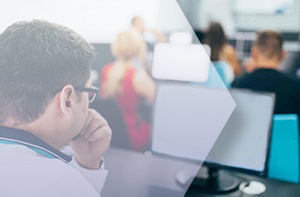 With the ever increasing demand for law enforcement to learn how to treat digital evidence and the growing demand for qualified digital forensic analysts, forensic examiners, and corporate investigators, it's important to find the best digital forensic training.
In addition to Digital First Responder® training for ADF Solutions customers, there are plenty of options from individual digital forensic vendors and solutions providers. One of the best sources for Digital Forensic Training is often at digital forensic conferences.
See our list of the Best 2019 Digital Forensic Conferences - 23 Industry Events to Network, Learn and Grow.
Police, sheriffs, prosecutors and law enforcement officials can often find relevant digital forensic training options at the various in-country conferences. Here's a list of more than a dozen of our favorites, the Best 2019 Law Enforcement Conferences in North America.
In addition to training, annual conferences are great events for networking with thought leaders and your peers and they can provide you with the opportunity to get timely, objective, relevant education from a variety of subject matter experts. You can benefit from training, knowledge sharing, and from the camaraderie and time spent with like minded professionals.
Pro Tip: In addition to regular sessions, be sure to look at full or half day pre-conference and post-conference training options. Pre and post event options often allow trainers to dive deeper and provide more hands-on learning than what you might find during a conference since they typically have more time. These smaller sessions also offer aspiring digital forensic professionals to get one-on-one guidance or advice from the industry professionals and certified instructors.
ADF's digital forensic specialists and trainers Richard Drinkwater and Rich Frawley, for instance regularly spend time answering questions specific to their students' specific investigation questions.
ADF Solutions offers private in-person and online training, help and support for Digital Evidence Investigator®, Triage-Investigator®, and Triage-G2® in North America, South America, Europe, Africa and Asia directly and via specific ADF Authorized Partners.