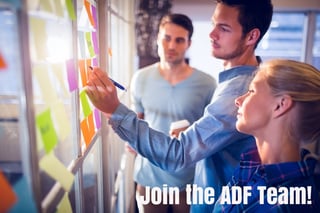 Looking for a great work environment with talented, motivated team members on a mission? If you have a passion for results, then ADF may be the right career for you.
ADF Solutions is the leading provider of cyber forensic and media exploitation tools used by law enforcement, military and intelligence operators worldwide. Our tools are used for processing and analyzing smartphones, computers, external drives, drive images, and other media storage (USB flash drives, memory cards, etc.).
We're based in Bethesda, Maryland but this position will be remote (thanks to the pandemic, of course) and we're seeking a full-time Cyber Digital Forensics Sales Executive to join us and enjoy the benefits of forensic careers.
7 Resources to Review When Considering a Career at ADF Solutions
You'll want to know more about us, so here are a few links to help you figure out if this is the right company and the right team for you.
We offer competitive salaries and benefits and you'll work with a diverse group of professionals around the world who share a mission to help organizations solve crime. You'll have just the right balance of autonomy and structure to help you be successful in this role which lets you work with law enforcement and cyber professionals in North America, South America, Europe, Asia and Africa.
Experience is important to us but so is a passion for excellence, an ability to understand the mission and an ability to have empathy and build rapport with our professional prospects and customers around the globe.