Every year, we look forward to the Techno Security & Digital Forensics Conference in Myrtle Beach, not only because it features some of the best digital forensic training content, but also because we get so see so many of our law enforcement and investigator friends along with ADF Authorized Partners.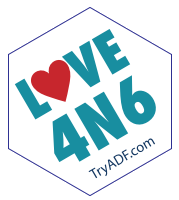 This year, we also showcased our new Mobile Device Investigator for iOS and Android digital forensic software which was well received by the attending law enforcement professionals who seek to quickly solve field investigations.
Everyone that stopped by the booth was able to collect one of our new LOVE 4N6 laptop stickers which were a huge hit, especially with the forensic examiners who stopped by. As part of our commitment to the many federal, state and local law enforcement professionals who visit us at Techno, we were delighted to host a drawing for a handmade by veterans wooden American Flag from our partner, Flags of Valor.
Below are some pictures from this year's conference.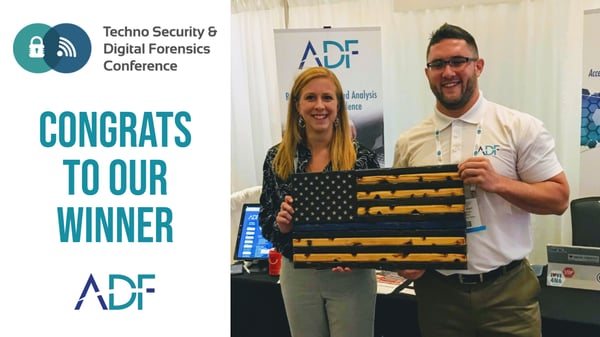 Our "Thin Blue Line" flag winner, Kristi with ADF's own Nick Burton pictured above.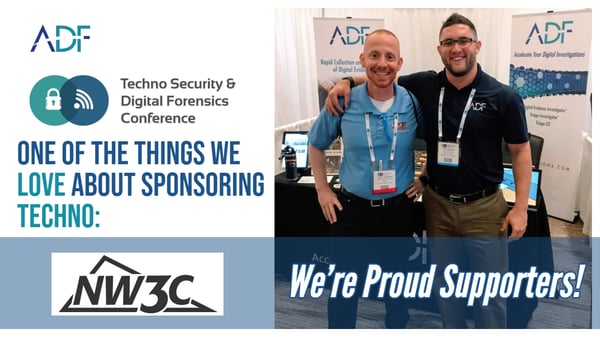 ADF is a proud supporter of the National White Collar Crime Center (NW3C), which is a leading non-profit dedicated to training state and local law enforcement agencies to combat emerging economic and cybercrime problems.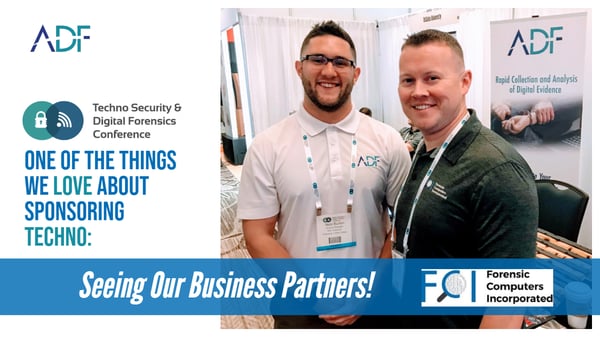 From one of our partners located closest to the ADF headquarters was Michael Biggs from Forensic Computers, Inc. based in Virginia ... to another partner that had traveled ...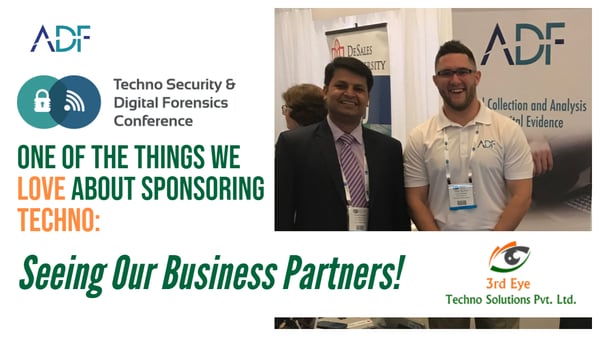 From New Dehli, India. This is Niraj Kumar, representing 3rd Eye Techno Solutions.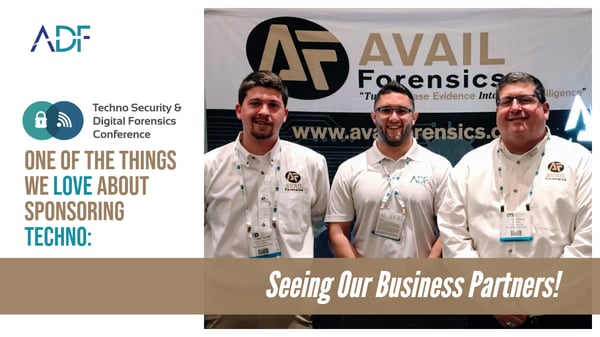 Representing Avail Forensics was Chad and Troy Vasos from North Carolina.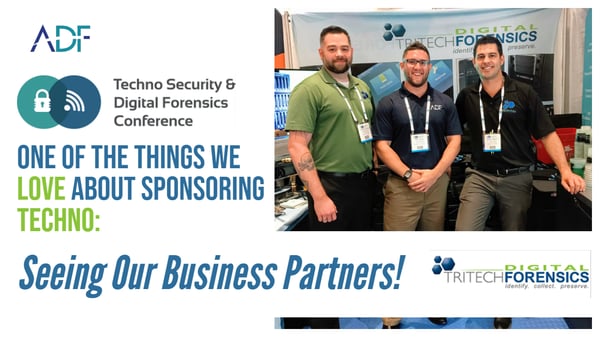 As well as Tritech Digital Forensics also from North Carolina.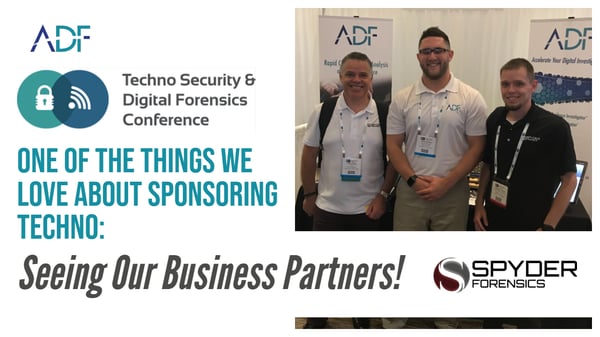 And of course last, but certainly not least, were our friends Rob Attoe and Damien Attoe from Spyder Forensics, who shared the success they had with Mobile Device Investigator in capturing and analyzing drone data for their drone forensics class.
ADF Authorized Partners are experts in Digital Forensics with experience providing digital forensic training, and supplying and selling digital forensic hardware and software to government agencies around the world. We are delighted to have a large network of partners around the world. If you are interested in learning more about our partners or becoming an ADF Authorized Partner, we invite you to apply.